Bio
Julie Lawrence, Principal at JLNEVIS Consulting LLC
Organizational Development & Strategic Human Resources | Diversity & Inclusion | Coaching & Leadership
Julie has extensive experience in a full range of human resources services and financial management. Formerly a commercial lender for JP Morgan Chase; she structured real estate, start-up and working capital loans for women, minority owned businesses and houses of worship in New York City.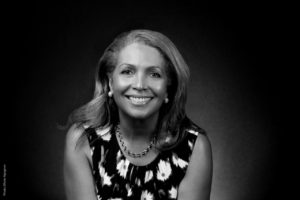 Realizing that people are the differentiating factor in the success of a product or service offering, she transferred those skills into the HR realm, utilizing her business acumen to articulate the case for people development, and employee engagement. Her services include the design of programs and processes to support strategic organizational objectives, workforce management, diversity and employee engagement. Her extensive skills in organizational development; diversity and inclusion; climate and culture; and executive and career coaching support the delivery of end-to-end solutions in these areas. 
Holding roles of increasing responsibility in finance, organizational development, learning, and strategic human resources management, Julie has relationships with Gerson Lehrman Group; The Taproot Foundation; St. Vincent's Medical Center; Columbia University; The Segal Group; Kelly Services; Pitney Bowes; Pfizer; MetLife and Chase.
She received the Program Partner of the Year award from The Workplace, Workforce Development Board, for providing job opportunities to people from the community. As a member of the St. Vincent's Patient and Family Advisory Board and Taproot, she created new board recruitment processes; and as Co-Chair of medical center Golf Tournaments, raised thousands for St. Vincent College scholarship recipients.
Julie holds an M.S., Applied Psychology (Industrial/Organizational Concentration); B.S., Finance/Economics and A.S., Accounting degrees from Sacred Heart University, Fairfield, CT. She has numerous coaching certifications, is certified in Six Sigma process improvement, and other change management methodologies. A very outdoorsy person, she enjoys physical activities, is an avid golfer, skier and scuba diver.